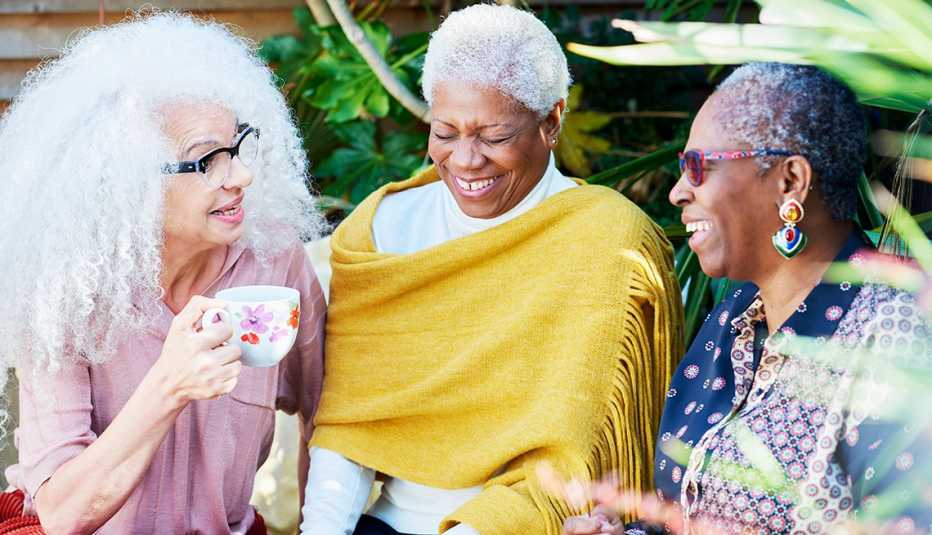 When her father died, Margarite Avendano found herself "a little bit alone" after tending to him full time as his health declined. As a caretaker, she says, "you kind of hide yourself. There's a stigma. You become more isolated."
So she decided to work on her own health — by making new friends. She joined an online companionship community and started going to the Y."
I was so shy at first, but slowly I found people of similar ages and with similar interests," says Avendano, who describes herself as being in her 70s and lives in San Mateo, California. She made friends who get together to go hiking, dancing and to dinner and the movies.
Friends help reduces stress and fatigue
Soon she noticed that she'd gotten "more alert and focused. I became healthier and more conscious of everything I did, because there was a reason to get up every morning and to get out and have fun and move."
Avendano is not imagining these positive effects. A new study of older adults finds that even momentary social interactions with friends reduce fatigue and stress. It follows a wealth of earlier research showing that friendships later in life forestall dementia, Alzheimer's and physical decline.
"There are a lot of sneaky things that happen when you're socializing that you don't even think about," says Bryan James, an epidemiologist at the Rush Alzheimer's Disease Center in Chicago and one of the most prolific investigators of this topic. "You're actually being physically active, going to a museum together, or just on a walk, and engaging with the world around you."
Conversations with friends can also exercise the brain in the same way as the puzzles doctors recommend that people use to stay sharp, James says.
"It cognitively stimulates you. You have to remember people. You have to remember people's names. These things activate parts of your brain that aren't activated when you're sitting on your couch."
To read more about out why friends are good for your health and well-being, from AARP, CLICK HERE.