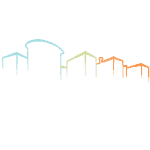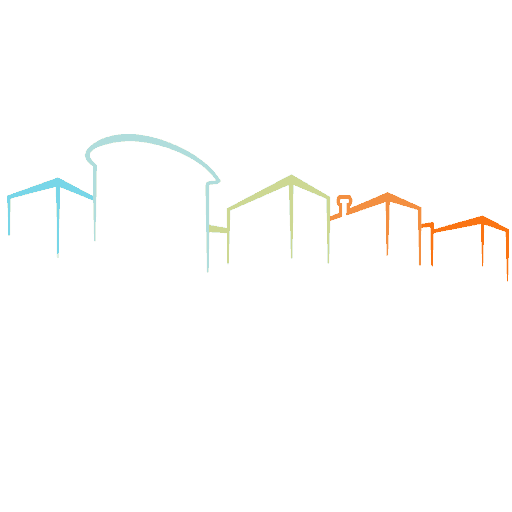 Proud to be Locally Owned and Operated
Village at Belmar is the premier, award-winning integrated senior living campus situated in western metropolitan Denver, in the heart of the Belmar Shopping Center and amidst an incredible healthcare services corridor in Lakewood. Our community provides a chance for residents to socialize, feel safe at home, and maintain their independence with dignity and security. We are passionate about what we call "Meaningful Connections". We have created and nurtured deep relationships with the University of Colorado's Anschutz Medical Center and Wellness Institute, and CU Denver campus, Colorado Christian University, and Metropolitan State University. 
Ascent Living Communities is a Colorado based senior living owner and operator. Our focus is to provide a first class experience for our residents and their families, and to hire and retain the best associates in the business. We are a hands-on owner, and very involved in the operations of our communities. You will regularly find us at our communities working with our teams to create a more meaningful senior living experience than we believe you will find anywhere else.  Our founders' many years of combined professional backgrounds provide the backbone of our operation. We have celebrated many successes with our residents, their families and our associates, and also worked through many challenges that we continuously learn from. All of this provides a steady foundation for us to build on and improve every day.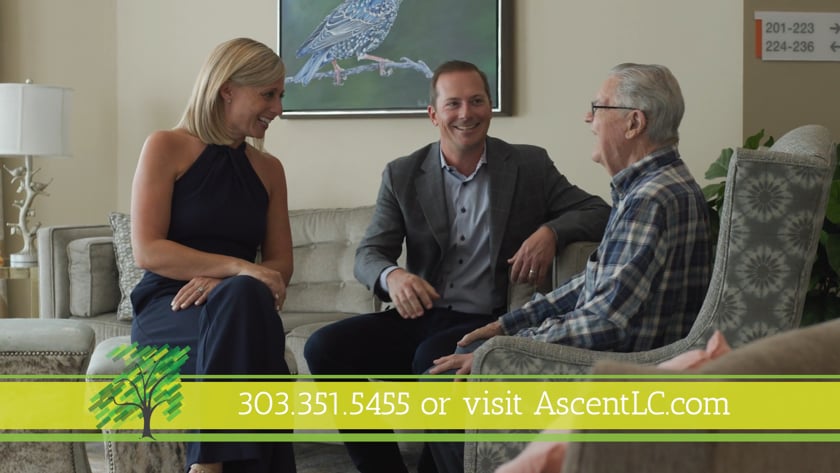 At Village at Belmar, our leadership team is comprised of highly talented, empathetic, and knowledgeable individuals who are passionate about caring for the aging population. Our team's resume spans four decades, with years of combined experience in working with seniors and families during their exploration of senior living communities. We are educators. We are inspired by the need to encourage seniors and their families to make informed choices and decisions that precipitate the very important move from home to a senior living community, yet we know this can be a difficult change. That's where we come in.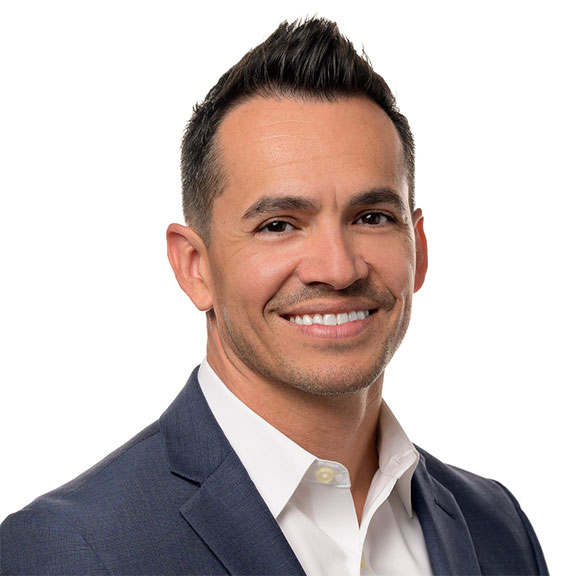 Diego Barrantes
Executive Director - DBarrantes@villageatbelmar.com
Diego Barrantes was born in Costa Rica but has lived most of his life in Dallas, Texas and California. About six years ago, Diego decided to move to Colorado for a change. His fascination with the outdoors and mountains helped him make this decision. Diego tells us, "I made a career change 12 years ago and never looked back. I worked for a lot of my life in the hospitality industry and felt I needed a change. Senior living gave me a new purpose in life." Diego started his career in senior living about 12 years ago as a Food and Beverage Director. During the 12 years, Diego has been an Executive and Regional Director and he said he had the pleasure of working with some fantastic people. Diego holds a bachelor's degree in business with a minor in marketing from South Methodist University. Diego has three kids, and they are "his world." "They teach me so much. I am a huge believer that to be able to gain success, compassion and determination are great tools that every leader must have."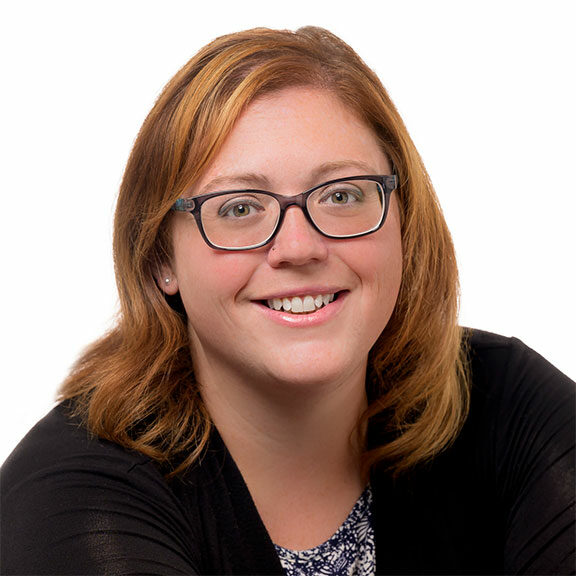 Heather Bunch
Assisted Living Director - hbunch@villageatbelmar.com
Heather is a Colorado native. She is a mom to an amazing young boy and has four dogs that are her fur babies. Heather started in the healthcare field at a young age and has over 23 years' experience, from hands-on to operations. Heather is a certified dementia trainer as well as a licensed assisted living operator. "This is more than a job, it's a passion. I gain so much history and knowledge from the stories of their lives and I get to share in a small piece of being a part of it," Heather explained. Outside of work Heather likes to enjoy the mountains and small towns to explore. She also loves cooking and spending time with family.
Erin Busby
Independent Living Life Enrichment Director - ebusby@villageatbelmar.com
Erin is a Colorado native, born and raised in Wheat Ridge. One of Erin's favorite treasures is her 2-year-old puppy Zeus that she and her boyfriend raise. Erin has been in Senior Living for over 5 years and has been with the Village at Belmar for the past two years. We have had the ability to watch Erin grow and over this past month she has really stepped up to the plate and shown that she has a great desire and vision for how to engage our independent living residents. In speaking with Erin she explained, "I couldn't be happier to have grown within such a great company and getting to know and work with such amazing people. I appreciate this opportunity and will do my best work to enrich your lives in this community."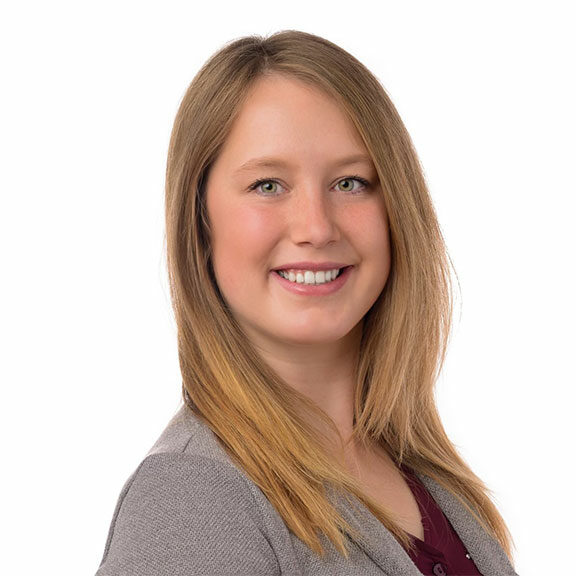 Ela Slepokura
Assisted Living Life Enrichment Director - eslepokura@villageatbelmar.com
Ela was born in San Diego, California but moved to Colorado when she was 5 years old, so she considers herself a native. Ela's mom is a nurse at a skilled rehab community, so she grew up in senior living and healthcare. "This is where I fell in love with enriching the lives of seniors," said Ela. She has a bachelor's degree in Healthcare Administration and Management with minors in International Business and Emergency Management. Ela has a background in different areas in senior living; from working in the kitchen, helping out on the floor, management in communities and life enrichment activities. "My goal is to always improve the lives of those who I work with! Outside of work, I love to spend my time outdoors and spend time with my horse, Vanilla Bean."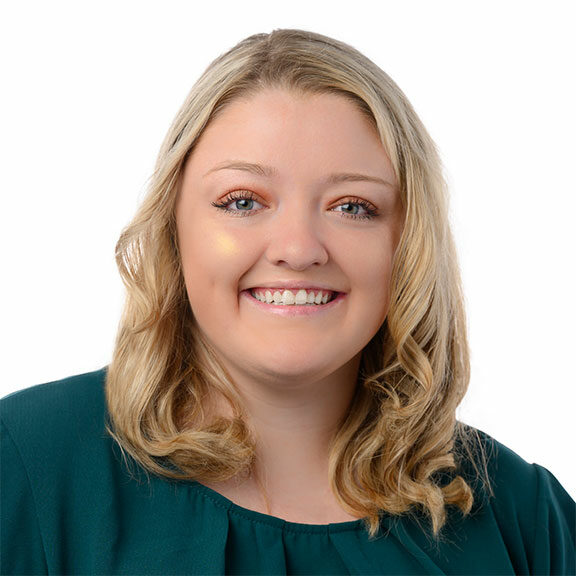 Kaylee Corthell
Monarch Life Enrichment Director - kcorthell@villageatbelmar.com
I found my love for the Elderly when I started working in senior living 5 years ago as a caregiver. Working in senior care has made me a huge advocate for seniors and their families and friends. I have been with the Village at Belmar for almost a year now and have been given many opportunities to learn and grow in this industry. I am a Colorado native, born and raised in Lakewood. I love spending time with my family and friends. My love for senior care began when my great grandma had Alzheimer's and ever since then I had a big heart and calling to be a part of memory care. I wanted to make a huge difference in people's lives and in their golden years and help advocate for them and their needs.
William Torres
Culinary Services Director - wtorres@villageatbelmar.com
William was born and raised in Los Angeles, CA on a nice summer evening in July to parents born in Guatemala. At the age of 7months William was taken back home to Guatemala and lived there until the age of 7yrs old and then moved back to California. "I've been married for 17 years, I have 4 daughters ages 15,12,10 and 5. I have 3 dogs and they are: Covid 3yrs (shit-zu) Pele 3yrs (Husky) and Hennessy, 9 months (American Bully). My wife works for United Airlines, and we overuse the traveling perks of flying for free! We like to consider ourselves as a wanderlust Foodie family ☺️." William explained his backstory in senior living: "At the age of 17 I got my 1st job as a dishwasher at a skilled nursing facility after about a year I left to work at a restaurant and quickly found out that I had too much love for senior living communities and that's where I belonged. I quickly left the restaurant scene, and I came across another dishwashing position at another senior living community. This time I was more committed to the industry, and I was hungrier and wanted to learn more about senior living and heathy aging. I worked hard to get a promotion to prep cook, cook and all the way to Sous Chef, and then Executive Chef. While going through this process I was attending culinary school at Rocky Mountain Chef of Colorado and learning from top chefs around the state and implementing my knowledge and bringing new trends into senior living communities. By the time I was done with schooling I had earned a bachelor's degree in culinary science and became a Chef Mentor For the ACF (American Culinary Federation). I had been part of the ACF since 2010. Since then, I have graduated and signed off nine successful chef apprentices working at different locations and venues around Colorado. They are now graduated chefs, some working out of their own lunch trucks, some work in restaurants, hotels, and some still doing senior living. In my spare time as a hobby, I love to cook, grill and spend lots of time with my family and friends. I play soccer and I am a youth traveling Soccer and Boxing Coach at a highly competitive level. My boys High school team is ranked #3 in Colorado, my u11 team is ranked #2 in Colorado & my U12 is #1 in Colorado so I'm very proud of my teams. I coach and represent Colorado out of CASA FC, and I have 4 soccer teams that consist of high school girls' team , high school boys' team, u12 girls' team, u11 girls' team and I coach boxing for ages 8-10 out of BRING IT BACK BOXING." My favorite quote: "It ain't about how hard you can hit. It's about how hard you can get hit and keep moving forward."-Rocky Balboa.
Mando Moralez
Executive Chef - mmoralez@villageatbelmar.com
Mando was born and raised in Denver, Colorado. He got into senior living about 6 years ago as a cook. I enjoy cooking for the residents because of the joy they get from tasting my food and always having an "unfiltered" audience to give me all the feedback I can take. I have always been into culinary arts but didn't decide to take it seriously until after my first child. I want to show them that you can do whatever you love to do and for me that is being a chef. Outside of work I love the outdoors I love sports and spending time with growing family with 2 kids and 1 on the way; to me that is the most important thing in life. I Graduated from Denver North High School in 2006 and went on to go to college for business management before realizing very quickly that I was more of a chef than an office manager. A quote I live by is "Do what you love and love what you do".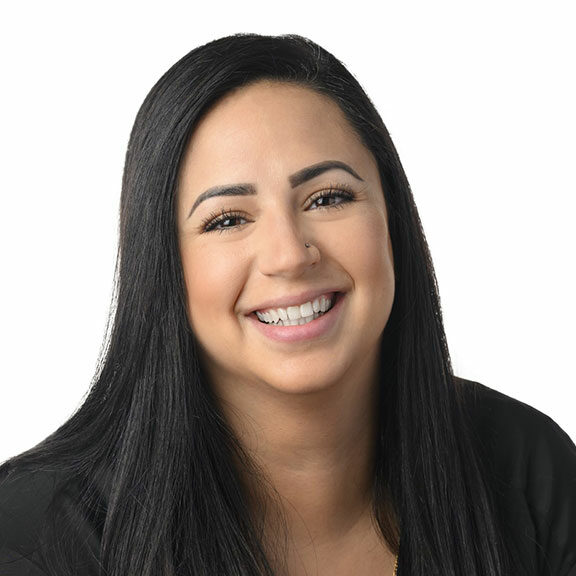 Renee Olson
Health Services Director - rolson@villageatbelmar.com
My name is Renee Olson the Health Services Director at Village at Belmar. I became a nurse because my mom is a nurse, and I spent a lot of my childhood going to work with her at senior living communities. Another big push for me was when I had a very close friend who became very ill, and I hated not being able to help her and not understand anything that was going on with her health. My first five years as a nurse I was working at an all-dementia care community. First started off as a wellness nurse and worked my way up to the Health and Wellness Coordinator. I was then promoted to health and wellness director at an assisted living community and have been working in assisted living since then. I have never been afraid to take on other roles as needed at my communities such as cook, server, receptionist, activities, maintenance, etc. I will lend a hand wherever it is needed. I love working as a team and try my best to instill that with all my coworkers. On my free time I enjoy spending time with my daughter, Ellie, watching scary movies, eating junk food, and hanging out with the family.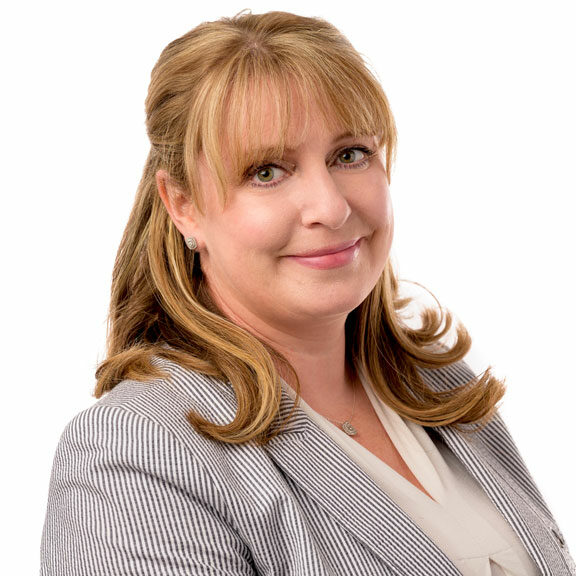 Brittany Hoza
Marketing Director - bhoza@villageatbelmar.com
Brittany is a 5th generation Colorado Native born and raised in Minturn, CO. She grew up enjoying the many seasons of outdoor adventures such as skiing, hiking, camping and is proud to say she has built an Igloo in the mountains of Leadville and slept in it overnight. Brittany has been in healthcare since 2013 after receiving her Bachelor's degree in Health Management where she began her healthcare career in home health, hospice, and retirement communities. Brittany lived in Fort Collins for over 17 years where she established roots in her community and proudly served on the committee for a Sharing the Care and as Vice Chair for the local non-profit organization Elder Care Network of Northern Colorado, which hosts Senior Law Day at Colorado state university. Brittany is an avid animal lover and has volunteered her time rescuing and fostering dogs for Colorado Pug rescue and Out Paws animal rescue. Brittany spends her free time her time with her friends, but most enjoys being with her family, husband and their Pitbull "Boots" and Pug "Leilani" at their family cabin by the Royal Gorge.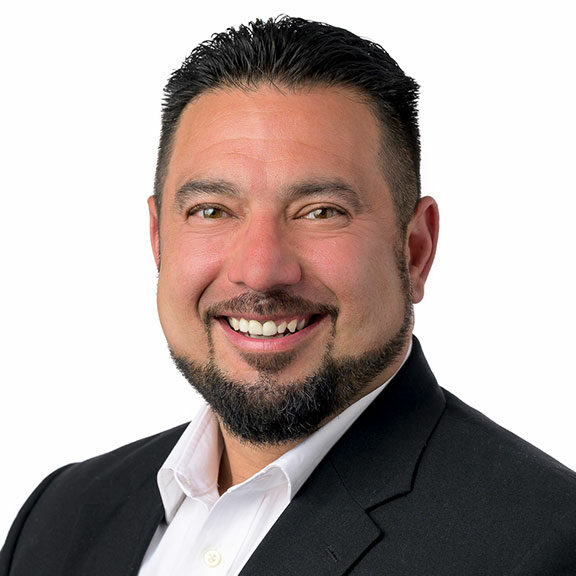 Chris Sisneros
Environmental Service Director - csisneros@villageatbelmar.com
Chris Sisneros is Village at Belmar's Environmental Service Director. Chris is a Colorado native with a deep appreciation for the outdoors. He enjoys fishing, hunting, and skiing. However, beyond his outdoor passions his true happiness lies in spending time with his family and friends. "Our camping trips truly enrich my life," explains Chris. "I am highly motivated to bring over 25 years of experience to The Village At Belmar. I look forward to improving the quality of life for all our residents and staff and I am sure they have a lot to teach me as well."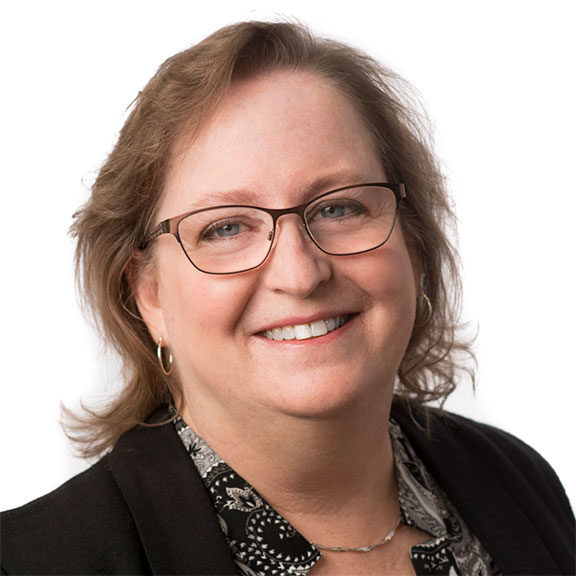 Kathy Murphy
Business Office Director - kmurphy@villageatbelmar.com
Kathy has worked in the accounting field for 30 years, most recently as the Office Manager for an Orthodontist in Cherry Creek, before joining Village at Belmar. As one of the only associates that has not worked in a Senior Living Community before, Kathy is enjoying the community atmosphere, along with meeting all the great residents! Kathy is originally from Duluth, Minnesota but came out to Colorado on vacation when she was 21 and is still here! She enjoys hiking, camping, reading, sewing and spending time with her 18 year old son.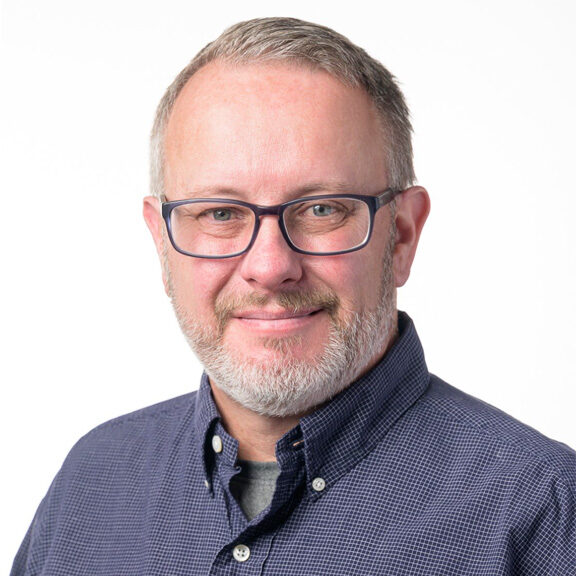 Eric Korb
Sales Advisor - ekorb@villageatbelmar.com
A native of Denver, having grown up close to Village at Belmar. Eric Korb comes to us with a background in New Home Sales, Hospitality, and most recently spent the past 5 years working for the Denver Rescue Mission as a Volunteer Coordinator. He has a degree in Human Services and is currently working towards his master's degree in Social Work from Metropolitan State University. Eric has a passion for people and community. He is a resident of Wheat Ridge and enjoys sports, music and reading. In his free time, Eric likes spending time with his dog Kacey and his son Christian.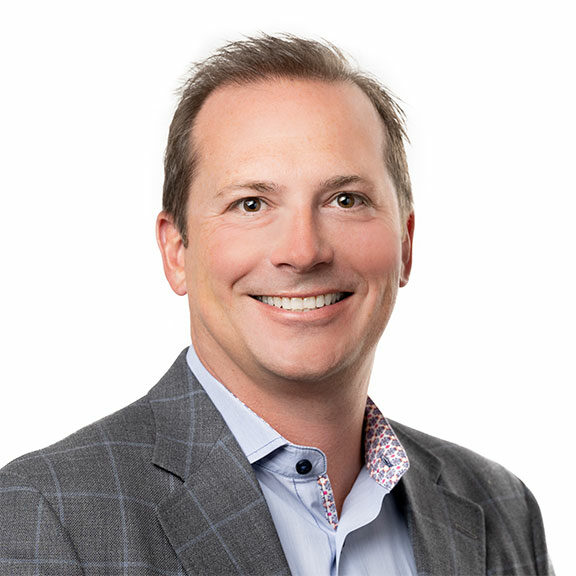 Tom Finley
Tom Finley is a founding member of Ascent. Prior to Ascent, he held positions with a senior living and development company as a finance and development manager. His professional career in finance and real estate began with Arthur Andersen in their tax consulting practice. He then worked for ProLogis, a large REIT, in various capacities ultimately serving as fund manager for a $2 billion property trust which was publicly traded on the Australian Stock Exchange. He is a member of the Board of Trustees for Havern School, a nationally recognized school serving students with diagnosed learning disabilities since 1967. He holds a Bachelor's Degree in Accounting from the University of Arkansas, and a Master's Degree in Taxation from the University of Denver, and is a certified public accountant (inactive). Mr. Finley is responsible for the strategic direction of the company, its communities, and future growth opportunities. He oversaw over $300 million in completed senior living development and acquisitions for the company over the last several years. He has over 23 years of experience in finance, real estate, and operations.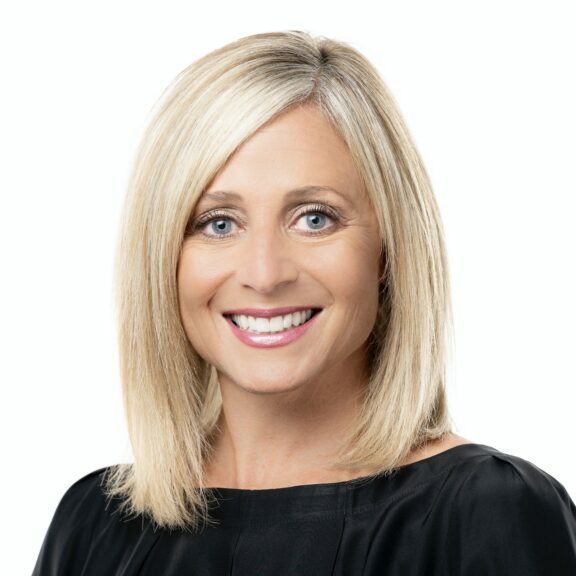 Susie (Reimer) Finley
Susie Finley is a founding member of Ascent. Her professional career in senior living spans over 24 years. She began her career working in various capacities in day-to-day operations for local and regional senior living operators in the Midwest. Mrs. Finley then joined a large national senior living firm, where she has served as Executive Director for multiple communities in the Denver market. She joined Ascent in her current capacity in 2013. She received a Bachelor of Science in Gerontology from The Ohio State University. She is a licensed Nursing Home Administrator and an Assisted Living Administrator. Mrs. Finley serves on the Board of Trustees for Temple Emanuel & serves on the Assisted Living Advisory Committee for the Colorado Department of Health. Mrs. Finley previously served as a Board Member and the Assisted Living Chair of the Colorado Healthcare Association from 2011 to 2018. She is responsible for the evolution of Ascent's operating model, strategic planning, functional programming, project design, and optimizing ongoing operational performance.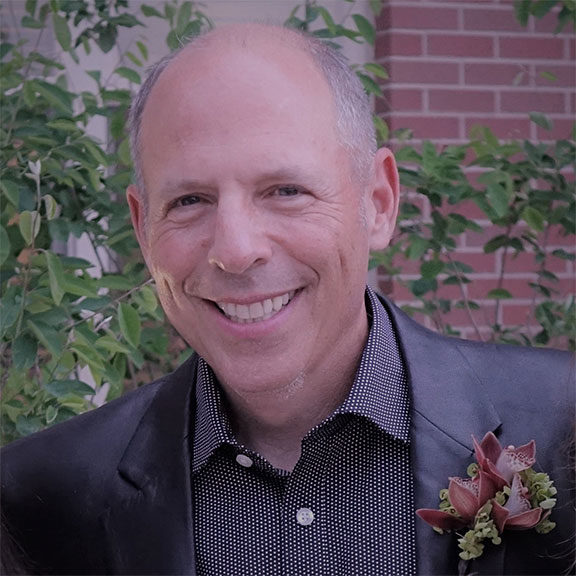 Phil Shapiro, M.H.A., M.S.P.H
Mr. Shapiro is a founding member of Ascent whose professional career spans 33 years in senior living (28 Years) and hospital administration (5 Years). He has successfully participated in the development, marketing, management and/or consulting of over 2,500 units of senior living communities in the Southeastern, New England, and Western U.S. In his career, he has developed over $250 Million in senior living through various privately owned structures. He has served on the Development Task Force of the California Association of Homes and Services for the Aging. Mr. Shapiro recently completed two terms as a Commissioner on the Nevada Governor's Commission on Aging. He holds a Bachelor of Science in Behavioral Psychology from the University of Florida and a Masters in Hospital Administration and Public Health from the University of Missouri, and has completed post‐graduate work at Harvard University. Mr. Shapiro's focus is on the Village at Belmar. He actively participates in the critical selections of key management team members that support marketing and management operations for that community. Mr. Shapiro is a board member of the Alameda Gateway Community Association.