Technology at The Village
The best way to have a good idea is to have a lot of ideas. - Dr. Linus Pauling
Life is ever changing. When it comes to caring for seniors, seeking out new technologies and programming to support that change is critical. What we call "continuous improvement," enhances well-being and optimizes quality of life. We are so excited to share with you our amazing technologies and programming at the Village. What we outline below is merely an appetizer. We encourage you to make an appointment and meet our engaging team to learn more about how the Village at Belmar is a new take on retirement communities in Lakewood, CO.
Residents can travel far beyond the comfort of our community
The WalaLight System offers revolutionary Kelvin-changing and dimming LED lighting for adult living facilities that substantially saves money on energy and maintenance costs, while also improving behaviors and health. WalaLight's facility-wide LED lighting systems come in an array of sizes and shapes to fit any long term care or retirement home lighting need and can reduce energy usage in adult living facilities by up to 65% as compared to traditional nursing home lighting using fluorescent, incandescent or CFL bulbs. Additionally, our human centric LED lighting systems features a 100,000 hour lifespan and up to 10 year warranty so the need for maintenance of lighting fixtures in adult living communities is virtually eliminated.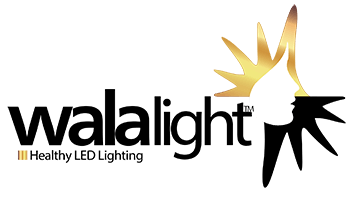 Care Innovations™ QuietCare®
The Village at Belmar is proud to introduce its association with the renowned Intel-GE Care Innovations group. The Village is one of a select few senior living communities in metropolitan Denver that has invested in this purposeful and powerful technology to support our Assisted Living and Memory Care residents, through collecting ongoing knowledge from unobtrusive smart sensors around the clock, to identify changes in daily activity and take preemptive measures to ensure well-being.