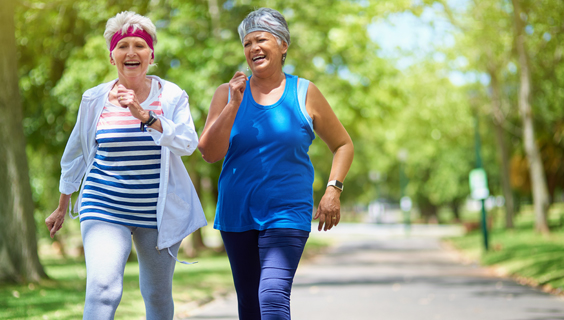 How Does the Heart Work?
Your heart is a strong muscle that pumps blood to your body. A normal, healthy adult heart is about the size of your clenched fist. Just like an engine makes a car go, the heart keeps your body running. The heart has two sides, each with a top chamber (atrium) and a bottom chamber (ventricle). The right side pumps blood to the lungs to pick up oxygen. The left side receives blood rich with oxygen from the lungs and pumps it through arteries throughout the body. An electrical system in the heart controls the heart rate (heartbeat or pulse) and coordinates the contraction of the heart's top and bottom chambers.
How Your Heart Changes with Age
People age 65 and older are much more likely than younger people to suffer a heart attack, to have a stroke, or to develop coronary heart disease (commonly called heart disease) and heart failure. Heart disease is also a major cause of disability, limiting the activity and eroding the quality of life of millions of older people.
Aging can cause changes in the heart and blood vessels. For example, as you get older, your heart can't beat as fast during physical activity or times of stress as it did when you were younger. However, the number of heartbeats per minute (heart rate) at rest does not change significantly with normal aging.
To learn more about heart health and heart disease, and what you can do to prevent it, from the National Institute on Aging, CLICK HERE.