So much has changed — but some things haven't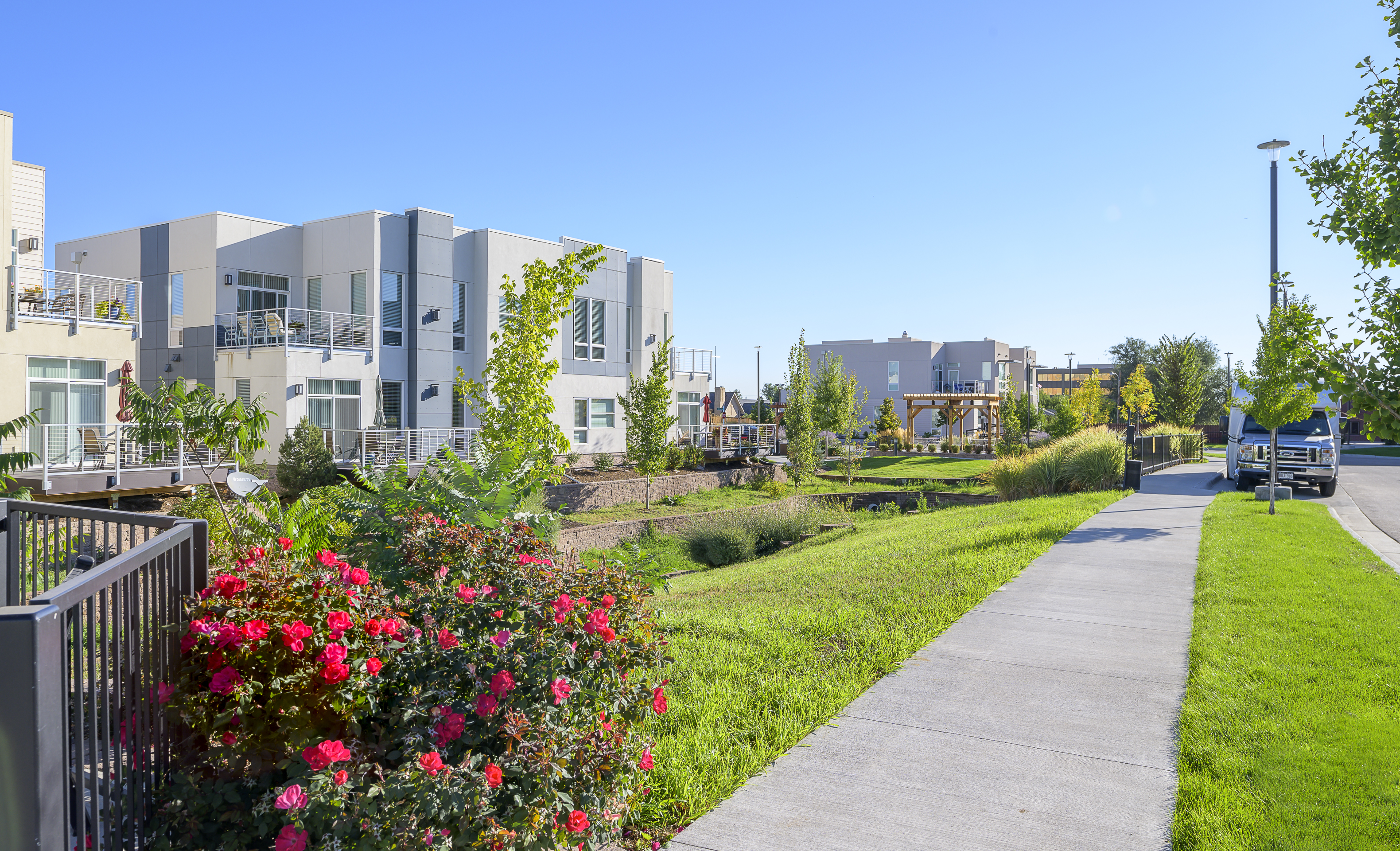 Embracing the "new normal" with unwavering dedication.
We're all adjusting to a new normal, each in a multitude of ways. Nevertheless, recent circumstances don't change some of life's other realities. People continue to seek the right community for their next move and families continue to search for exceptional care for their aging loved ones.
From our first days of planning Village at Belmar, this remarkable community has been guided by what we call a "passion for compassion." Providing a safe, nurturing, fulfilling community has been our core mission from the beginning. That continues through the current COVID-19 crisis, and it will continue long after the pandemic subsides.
Not all senior living communities are the same.
At their best, senior living communities — including Village at Belmar — provide seniors and their families superior safety, security and peace of mind at all times … and especially during times like these.
Compared to living at home — with trips for groceries and medical care, and incoming visitors, delivery people and maintenance providers — communities like ours offer a secure, controlled environment that's monitored 24/7. Incoming guests are limited and screened. Social distancing is supported and reinforced and family connections are facilitated with safety and well-being in mind. That's in addition to the advantages of maintenance-free living, prepared nutritional (and now delivered) meals, attentive, dedicated staff, meaningful social interaction, wellness monitoring, and medical care close at hand.
Extraordinary setting. Outstanding design.
From the beginning, superior quality of life has been designed into Village at Belmar, from our spacious 9-acre campus with walking paths and Rocky Mountain views to our state-of-the-art Universal Design [LINK]. We've always believed that well-designed, thoughtfully-managed senior living is the smart choice for secure, satisfying quality of life — for seniors and loved ones alike and in the era of COVID-19, it's more important than ever.
The advantages of Universal Design
The Village at Belmar is the only senior living community in metropolitan Denver that has integrated Universal Design principles into our residential living spaces, amenity spaces, corridors, and sidewalks. That includes transition-free connective flooring surfaces, abundant natural light, Silestone countertops and common-area upholstery with anti-microbial features, advanced technologies that reduce tripping and falling risk, and walkways optimized for safe navigation throughout residences and community spaces.
Meaningful engagement, every day
Safeguarding the well-being of everyone on our campus goes beyond physical health and safety. We provide ongoing opportunity for residents to enjoy meaningful engagement — with friends and family and with the activities they love. Even in the midst of COVID-19 social distancing, we're providing new ways for residents to maintain interpersonal connections and enjoy the benefits of social connection.
To support all-important family connections, we're currently scheduling window visits for residents and their loved ones. Participants are provided a cell phone if needed and converse over the phone while seeing each other through the glass. We've included signs and a white board for added enjoyment during the visit. Between each visit, each area and all props and phone are thoroughly disinfected. For families farther away, we have iPads for Facetime or Skype visits. In addition, we have initiated a two-way video connection service that allows family members to visit via private portal.
Fresh air, fresh thinking
Even as CDC guidelines have limited movement and activities during the pandemic, the open outdoor spaces of our campus to provide excellent walkability, fresh air and sunshine; and, rather than diminishing our activities and programs, current social distancing guidelines have just given our lifestyle an additional creative twist.
This update from Enrichment Director Stephanie Lynn shares a glimpse of the Village at Belmar lifestyle:
"We're staying quite active, doing several educational presentations each week via Zoom (we've toured Hearst Castle, the International Wolf Center and had a few lectures through the International Spy Museum)! We have two separate fitness instructors teaching classes Monday through Friday, and we've been able to do most of our regular activities, too, (thank goodness for Zoom). 
We've also started doing mobile happy hour on Fridays — residents sit in their driveways, and I bring the food and drink to them! Weekly "Two for Tuesday" Food and Beverage Pairings are continuing as well: I put together pairing packs, deliver them to residents, and then host a tasting through Zoom. Today we did beer & cookies. Next week will be wine & jam. It's so popular, we now have a waiting list!"