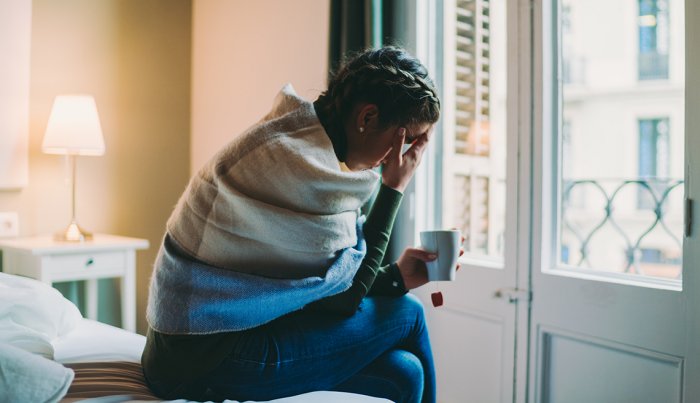 Fever. Fatigue. Muscle aches. A cough. In the age of COVID-19, it can be hard to know what exactly these symptoms point to.
One major clue that they point directly to the flu: They came on abruptly (while those associated with COVID-19 tend to start out mild and gradually worsen). 
But that's not to say the flu always announces itself in the regular way — particularly among people over 65. In a study published in the Journal of the American Geriatrics Society, older patients were less likely than younger ones to report fever, cough and sore throat — arguably the most common flu symptoms — and as a result, weren't diagnosed as quickly, if at all. That can be problematic if you're 65 and older, since age alone ups your chances of getting hit much harder by a bout with the flu.
Blame your immune system, which weakens with age, "so all infections are more severe, as are complications from infections," says infectious disease specialist Purvi Parikh, M.D., a clinical assistant professor in the department of medicine at NYU Grossman School of Medicine. "Those over 65 may also have other chronic medical problems like heart disease and diabetes that make it even harder to fight off infections."
To learn more from AARP about flu symptoms that may require a visit to your doctor, especially if you have a medical condition such as heart disease or diabetes, CLICK HERE.